Find out more thoughts on any of these stories by clicking on their titles.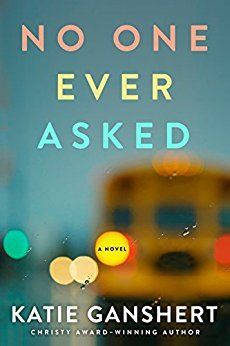 No One Ever Asked by Katie Ganshert
Loosely based on real-life events, this story deals with a lot of deep and thought-provoking issues, including some that are often swept under the rug. School districts merge and tensions of every kind run high in the lives of three different women.
Who I Am With You by Robin Lee Hatcher
It's tempting to hide from the past when it is full of pain. Pregnant widow Jessica doesn't want anyone to know that before he died her husband was about to leave her, and Ridley is fresh off a political scandal. Poignant and captivating.
Falling For You by Becky Wade
There's one person Willow Bradford never wanted to see again, and that's the man who is now back in her life. While she carefully maintains a perfect exterior, it may be time to face the things she has kept so deeply buried.