Historical fiction is my favorite genre, so which books claimed favorite of the favorite status?
A Daring Venture by Elizabeth Camden
In 1908 there are not many female biochemists, and none are catching more attention than Dr. Rosalind Werner as she seeks to prove that chlorine is safe for water treatment. You'll never read a more suspenseful or romantic book on eradicating waterborne diseases!
More Than Meets The Eye by Karen Witemeyer
Logan Fowler is bent on getting revenge, until he meets gentle Evangeline Hamilton, whose mismatched eyes have made her a social outcast. How could he destroy her brother when he wants to protect this sweet young woman?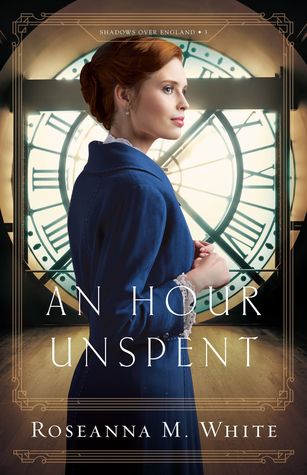 An Hour Unspent by Roseanna M. White
Barclay Pearce is a fiercely loyal older brother and a reformed thief now working to help the British government during World War I. He's not going to let anything stop him from doing what he thinks is right... even if the woman he loves walks away from him.