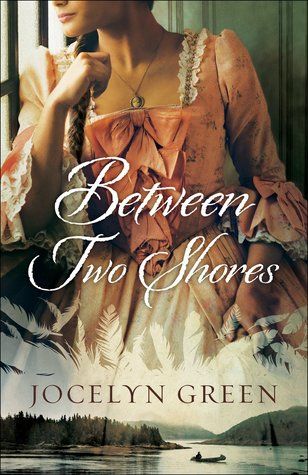 Catherine Duval is the daughter of a French father and Mohawk mother. Her Indian name is Stands-Apart, for she has always tried to straddle both worlds. Now in 1759, in the middle of what we know now as the French and Indian War, Catherine must take a side - and her actions may change the fate of a nation.
Near Montreal, Catherine and her father run a trading post. Because of Catherine's connections she often uses Mohawk traders to smuggle goods into and out of New England, an advantage not shared by many around them. People are starving all throughout New France as the war has taken away all the able-bodied men.
The return of Samuel Crane, now a ransomed British captive but formerly Catherine's fiance, drastically changes things. Samuel insists he has information that can turn the tides of the war, though he needs Catherine's help in getting to Quebec, and she may not be willing to give it. Choosing to help Samuel would mean potentially losing everything if she is caught and branded a traitor, but at the same time it might actually help her country if they can bring an end to the conflict.
This book is as deep and wide as the St. Lawrence river, which the story often revolves around. To tell you much about the plot would give away the secrets locked within. Jocelyn Green always presents the reality of historical life - the tragedies may outnumber the triumphs by far, but there is still joy to be found. There's no fluff here, and the story itself takes a while to launch due to backstory needing to be covered, yet within the pages a lot of beauty can be found as characters draw strength from the Creator God while facing incredible hardship.
My favorite quote from the book came from Chapter 30. Catherine has been asked who she is now after all that has transpired in the previous pages. She responds: "[We're] two people trying to bring order from chaos, yet held steadfast by a God who loved us before we loved Him." I don't know about you, but as someone who is currently going through some uncertain waters, there's great peace in knowing we are held by God's love.
I received my copy of the book from the publisher. All thoughts in this review are my own.